Shopify Fulfillment
Toolkit
The "SFN Toolkit" is a special offering for potential Shopify Fulfillment merchants, that utilizes the network capabilities of SFN. This toolkit is designed to give merchants a firsthand experience of Shopify's fulfillment product. For this project, I developed and created emails, Shopify's fulfillment store, brochure pieces, illustrations and animations.
► Project Role:
Lead designer 
► Date:
2022 
► Client:
Shopify
☻​​​​​​​ Team:
PMMs, Marketing Content Designer, Fulfillment Specialists,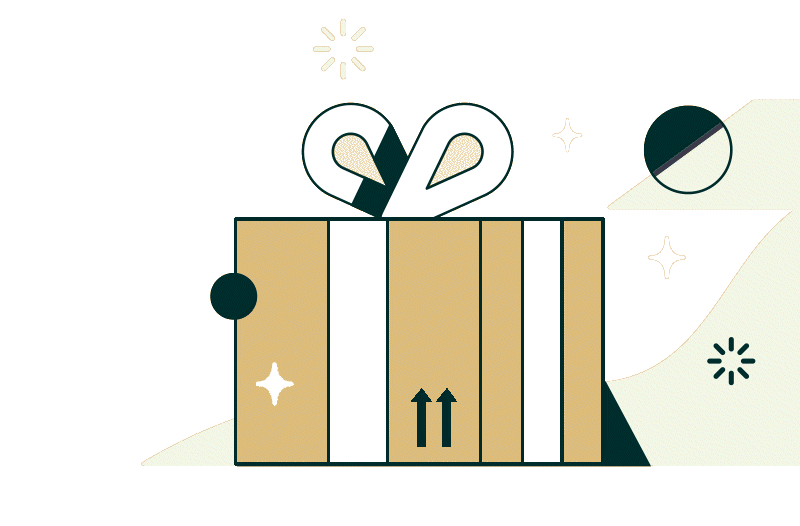 In our research, we learned that dynamic content on email headers performs better than static ones. I took advantage of this opportunity to create an illustrated and animated 'gift' box for the toolkit. This design was used for email headers as well as on the Shopify store for the project.
​​​​​​​We have designed a user journey specifically for Shopify users which includes planning for admin touchpoints, email primers, and email reminders.
In addition, we created a Shopify store for the case and utilized the store's email notifications as new marketing resources.
We have also developed messaging for a direct mail piece and created sketches for several options for a brochure piece and toolkit box. We carefully selected the appropriate gifts to include in the box.
Through this project, we were able to gain hands-on experience with Shopify's fulfillment product. As merchants, we sent out our toolkit boxes to potential customers, learning each step of the fulfillment process in the creation and development of our store. This experience allowed us to provide more detailed and informative marketing components that we were able to apply to other initiatives as well.